Function band 'Punch The Air' were formed in early 2013 and set out to stir things up in the party scene with our raw talent, high octane performances and knowledge of sound, light, photography and video. Our party group repertoire includes Indie Rock cover band Classic Anthems and chart pop music from modern day back through to the 1950s. You can hire us for your Wedding, Corporate event, Party, Fundraising charity, Birthday party, Acoustic wedding, New Years Eve, or Christmas party. We also have many other packages to suit your requirements and budget. Contact to book a band for a party.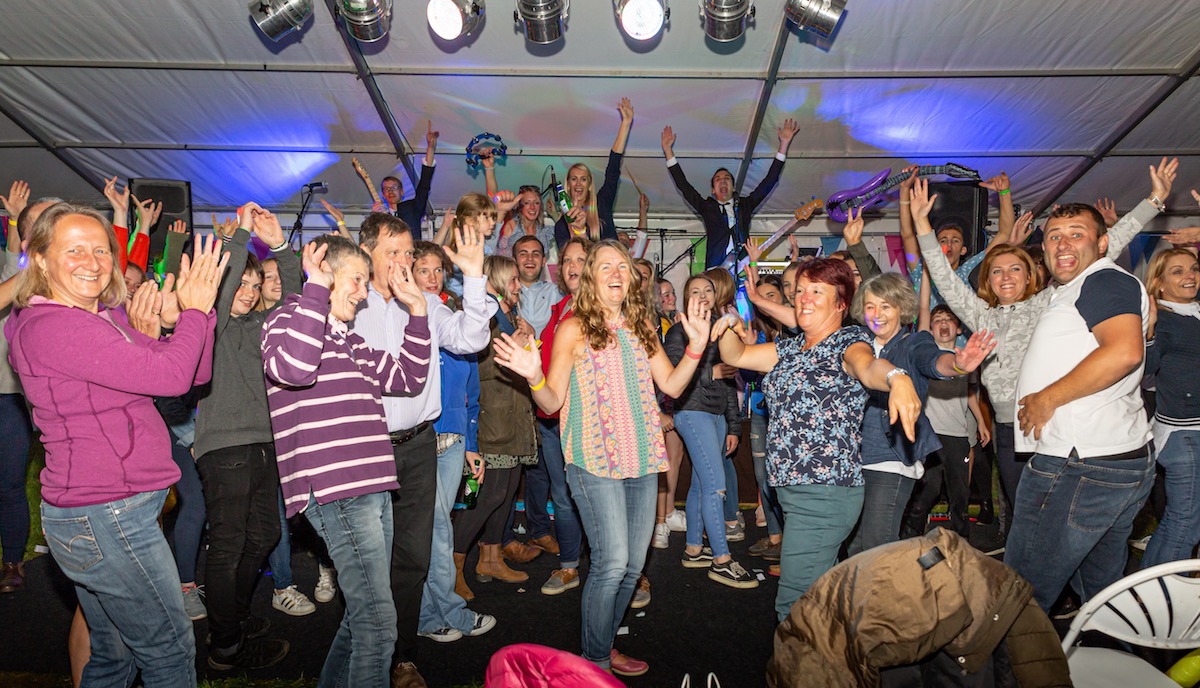 About 'Punch The Air' band.
'Punch The Air' band is based in Lichfield, Staffordshire but perform at shows up and down the United Kingdom every week of the year. Essentially we are an indie cover band. But also cover a wide variety of genres and decades. We also perform in Derbyshire, Leicestershire, Birmingham, Shropshire, West Midlands and all the rest of the UK too.
Included in our groups show are:
Indie Rock tracks from The Killers, Kings Of Leon, Arctic Monkeys, Oasis, Kaiser Chiefs, Muse, Foo Fighters, Stereophonics, Blink 182, James, Blur, The Fratellis & more.
Chart pop music from modern day back through the decades – George Ezra, The Beatles, Amy Winehouse, The Undertones, Van Morrison, Chuck Berry & more.
PA & Lighting.
DJ services until midnight.
No agency fees.
Hard Copy Contract.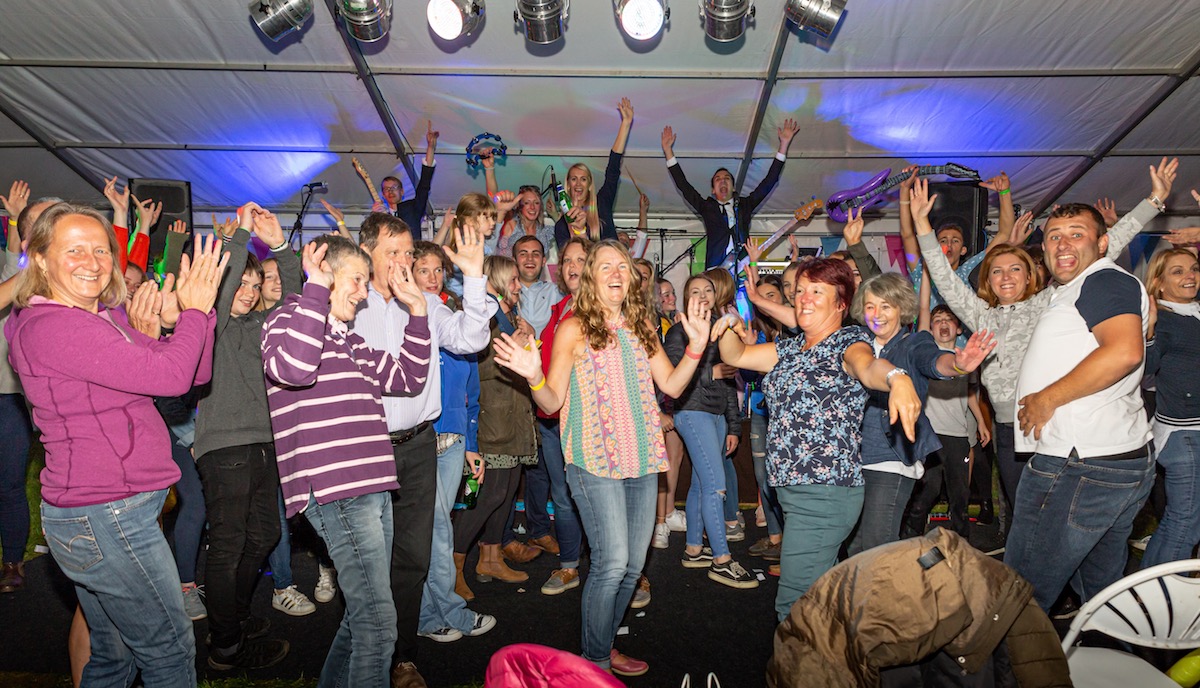 What another musicians think is good promo isn't good promo.
There are too many bands out there who simply don't care about providing their clients with quality video and photos . Should you really be considering paying thousands of pounds for a party band whose promotional video was shot on a friends phone, all shaky, with murky quality and awful distorted audio? Photos that are blurred and out of focus again taken with camera phones? We certainly think not. This is all because its too much effort for these bands (Who always state they are "Professionals", "The UK's Premier this and that" yet have nothing to back up these credentials) to spend the extra time creating something of higher quality instead.
How other bands pull the wool over your eyes.
The other type of promotional video currently doing the rounds are completely over the top "Mimed to" videos. The likes of which audio and performances are completely impossible to pull of live. What you are seeing and hearing with 99% of other bands out there is studio recorded audio. Recorded then re-recorded until it is 100% correct. Then extra guitar parts will be recorded over the top and even keyboards and string sections in some cases. Ask yourself when you watch these videos "How can I hear a second guitar (keyboard/strings etc) in a three piece band"? The answer is that you shouldn't be able to.
The band then shoot a studio video with fast moving video camera angles. You won't see an audience member in sight anywhere. Usually these types of videos are paid for by the agencies who have exclusive rights to the band your watching. In tern you are paying for this video to have been produced yourself on the 20-40% markup agency fee.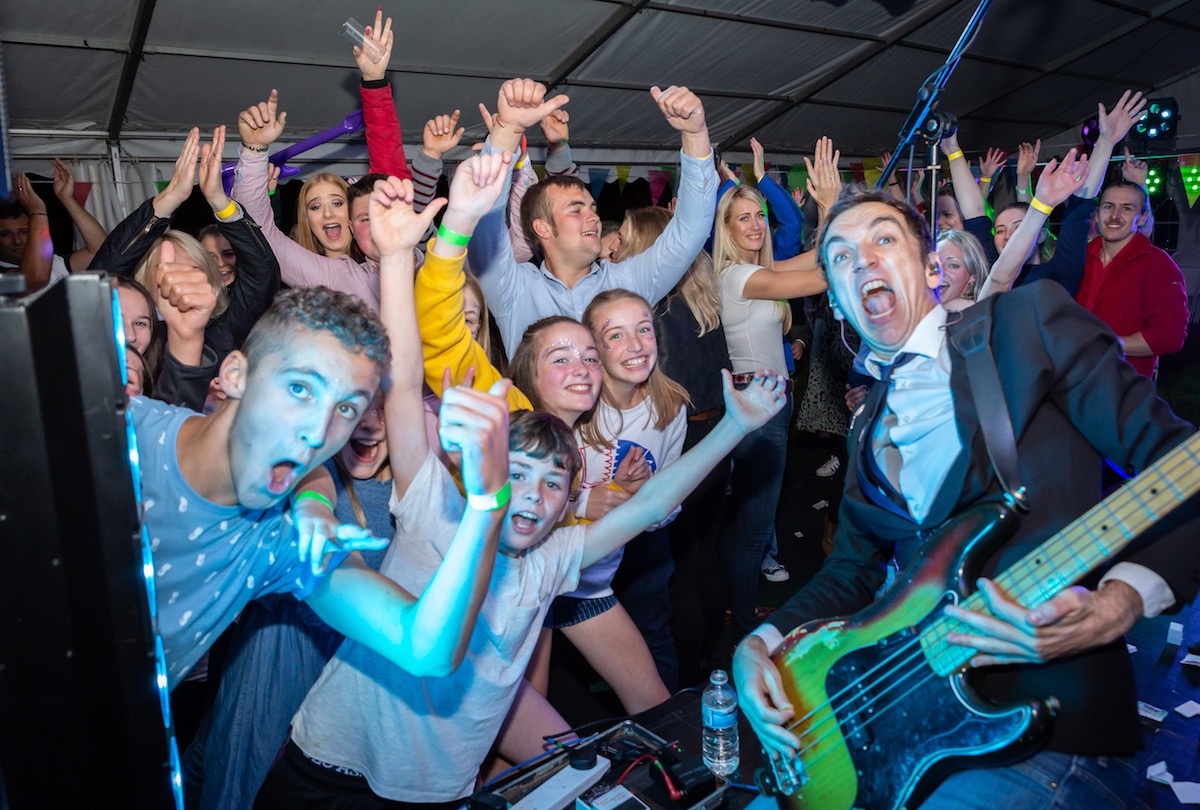 What Punch The Air band know is quality promotional material that you will want to see.
Our band is completely different. We've come up with something that highlights our performance skills and then at the same time showcases our passion. Consequently we provide you with "Better" promotional videos than any other band out there.
Our band provides you with:
Real live audio taken directly from our digital desk.
Live video footage shot on high end professional cameras.
Multiple camera angle videos.
No over dubs on audio.
Real life client, guests and audience reactions to our performances
What you see in our live videos is what we get up to on a very regular basis. High end quality video footage can't be faked. Therefore its the honest truth. It's us being exactly as we are live. So trust in a band that works this hard to prove to you what they're capable of.
Find out more about 'Punch The Air' and contact for a quote.