Live Entertainment
About Us
You can buy most things in life, but you can't buy history or reputation. We are 'Punch The Air' and we've been together since 2013. If you look back at our accomplishments and testimonials you'll see exactly what we've achieved over the years. Our number one priority is client satisfaction…..its not about us, its only ever about YOU.
We are a three piece guitar based pop & rock wedding and live entertainment party band. As a group we have built up an incredible reputation from our thrilling live performances over the years we have been together. Big bold vocals with lovely vocal harmonies and powerful pop tunes are what we're all about.  We have a lot of experience in live music and handling crowds of many different sizes. As you will see from our professionally shot videos here we know how to make sure everyone is enjoying your wedding or party, happily dancing the night away with us.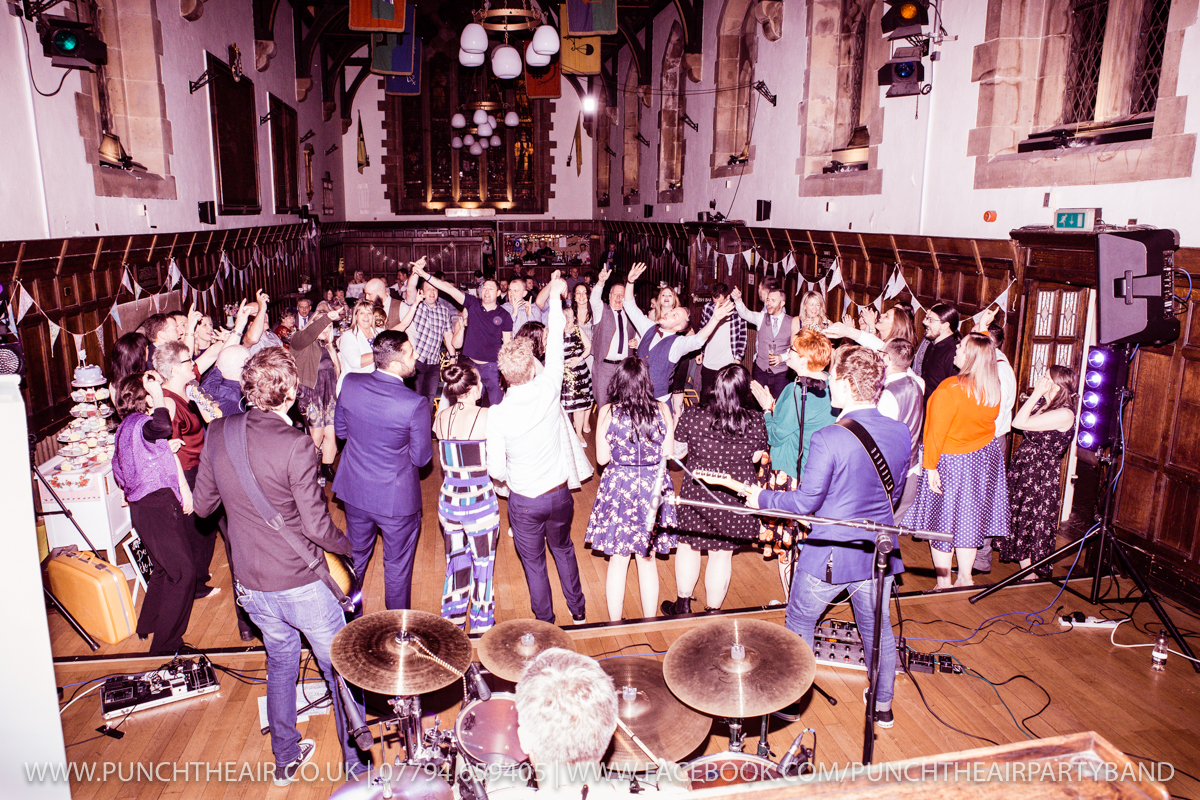 What you get:
Live entertainment for weddings, birthdays, corporate events, fundraisers, university & college balls and parties.
Performing massive singalong/dancealong hits from the last 60 years by:
60s – Beatles, Van Morrison, Monkees.
70s – Queen, Lynyrd Skynyrd, Undertones.
80s – Human League, Rick Astley, Beastie Boys.
90s – Oasis, Blur, Ocean Colour Scene.
00s (And onwards) – Kings Of Leon, Amy Winehouse, Killers.
Full repertoire here
2 x 45 minutes of live, upbeat & high-octane performances (Plus encores).
A professional experience from your initial contact right through to when your event ends.
State of the art high end PA system, sound desk and lighting rig.
DJ services before, inbetweeen and after live performances so you can continue to dance the night away.
Public liability insurance and PAT certification.
Professional, 'Hard Copy' Contract
A very competitive price that you'll be hard to beat.
So we've got you covered for everything you need live entertainment wise at your event.  Prepare to have sore feet and a hoarse throat days after you catch us live.
Extras you can book for an additional fee:
Late night DJ services (Past midnight)
Acoustic performances (Solo/Duo/Trio) throughout the day
Fog (If allowed by your chosen venue fog really helps the lights come alive and as a result can add so much more to your events atmosphere)
Customised projector lighting featuring names, dates and a personalised logo
PA hire for your speeches
Professional photographer for your evening event
All you need to do now is get in contact with us here and let us know more about your live entertainment needs.
We can handle any size event so you'll be in safe hands with us
You can also contact us through our Facebook page here.
---
If you have any questions then you can hop on over to our Frequently Asked Questions page or just drop us an email at punchtheairband@gmail.com
Contact details:
Email: punchtheairband@gmail.com
Call or text: UK 07794 659405
Message us on Facebook: https://www.facebook.com/PunchTheAirPartyBand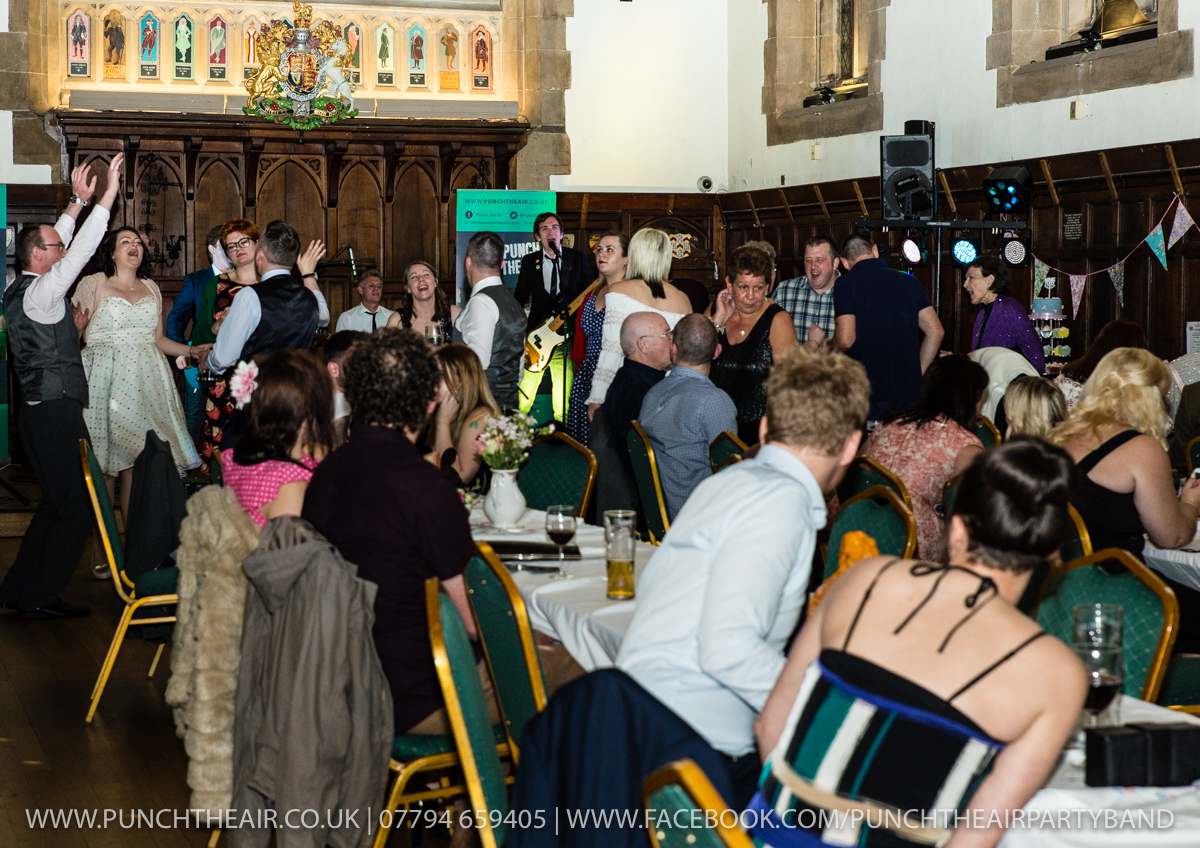 Punch The Air – Your live entertainment