Want to know more about our party band?
We are 'Punch The Air' and we're a live, energetic and totally sensational party band available to hire for Weddings, Parties, Birthdays, Corporate Events, University & College balls & much more.
We hail from the West Midlands and have quickly built up a fantastic reputation due to our energetic 'Rock n Roll' style live shows. There's no standing still on stage for us at your party……..expect Pete Townshend style guitar windmills while pogoing around the stage as we perform 'Sing-a-long' classics that all of your guests will know from the last 60 years.
We perform songs by The Beatles, The Human League, George Ezra, Kings Of Leon, Kaiser Chiefs, Amy Winehouse, The Undertones, Reef, Blink 182, James Bay, Primal Scream, The Fratellis, Van Morrison, Oasis and many more artists. Sometimes we keep faithful to the original versions of the songs, sometimes we like to add our own twist (We are real life professional musicians after all).
The full package for your party includes PA & lighting and a DJ service so you can continue to dance the night away in between live sets and after up until midnight. This all comes at a very competitive price that you'll be hard to beat.
There really is something for everyone in our sensational live stage shows, so prepare to have sore feet and a hoarse throat days after you catch us live.
You can visit our youtube channel directly here or goto our videos page here to see exactly what we're like live.
To save you the hassle of printing out this entire website, we have created a 4 page PDF Press Pack containing most of the relevant information you will require. Simply download it from here. (Right mouse click and choose 'Save As')
Get in contact with us here for a quote. We're sure you'll be pleasantly surprised at our competitive prices.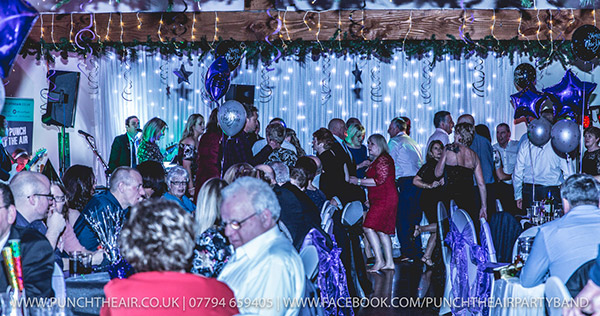 by